RARE IMAGES OF INDIRA GANDHI REVEAL A LIFE AND A LEGACY
Friday, November 25, 2016
Source : Live Mint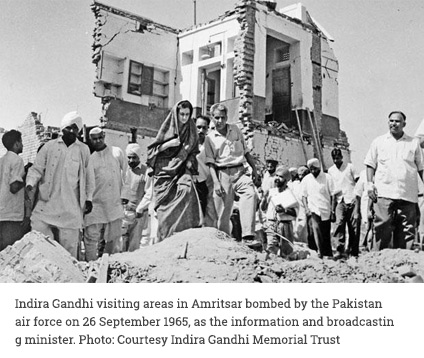 As soon as one enters Swaraj Bhawan in Allahabad, a portrait of a very young Indira greets the eye. Taken in 1926 in Geneva, Indira in the image bears an uncanny resemblance to Anne Frank. "It's amazing how almost everyone has called this photo very 'Anne Frank-ish," says Deepthi Sasidharan. This photograph is one of the 200-plus images of Gandhi being showcased as part of the exhibition, Indira: A Life Of Courage, co-curated by Sasidharan and Pramod Kumar K.G.

The project started two years ago, when the Indira Gandhi Memorial Trust, or IGMT, approached Eka Resources—the organization helmed by the duo—to archive and digitize the 90,000 images available with it. "There was a wealth of material, collected from private and public sources," says Suman Dubey, secretary, IGMT. And with the advent of Gandhi's birth centenary year, the trust decided to showcase some of these rare images in a year-long exhibition, which will travel across five cities, starting from Allahabad and moving on to Mumbai (February 2017), Kolkata (April), Bengaluru (August), and Delhi (November).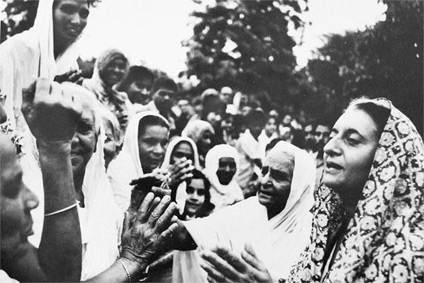 "Most people today under 25 came of age when she was no longer alive. This is an effort to make them aware of her legacy, to help them get to know her as a human being and not as a textbook figure," says Dubey. There will be some city-specific images in each leg of the exhibition. "For instance, she was instrumental in setting up the National Centre for the Performing Arts (NCPA) in Mumbai. When we spoke to the people there, they told us that she would quietly come in, sit on the floor and watch the performance," says Sasidharan.

One can see several rare photographs in the show. "There are two images dating back to 1942, from Feroze and Indira's honeymoon in Kashmir, photos that they took of one another," says Kumar. "Another very poetic image is of Indira on a train carrying Mahatma Gandhi's ashes." Kumar points to a photograph of her taken by Jawaharlal Nehru, in which Gandhi is sitting in her room at Visva-Bharati University, Santiniketan, with her roommate Mrinalini Swaminathan (later Mrinalini Sarabhai). There is even a handwritten note at the back which credits Nehru as the photographer.

How revelatory have the photos been in getting to know the person behind the persona? "I would say that in this case the person was the persona. I got to know more about her working style. Her story is different from her father's. It shows a story of a young nation coming into its own. She was a multitasker like all women are," says Sasidharan.

Indira: A Life Of Courage will be on view at Swaraj Bhawan, Allahabad till 5 January, before travelling to NCPA, Mumbai, in February.