Indira Gandhi, as you have never seen her before
Friday, 17 Novebmver, 2017
Source : The Week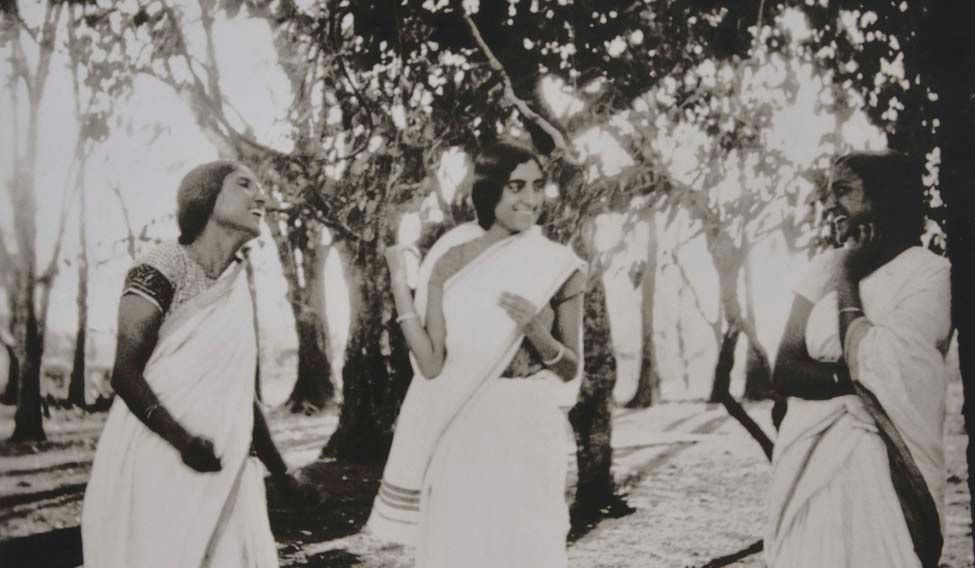 A rare footage of her wedding with Feroze Gandhi, shot in colour, handwritten letters she sent to her father and mother while she was away in school at La Pelouse, Switzerland, some articles of personal use, a pair of jeans, and many previously unseen pictures form part of an exhibition on former prime minister Indira Gandhi organised to mark her centenary year celebrations.
The exhibition, titled Indira: A Life of Courage, will be open for public viewing at the Indira Gandhi Memorial Museum in New Delhi from November 21.
The original artefacts included in the exhibition comprise the sari the former prime minister wore at her last public rally in Orissa before she was assassinated in 1984, the sari she wore when she signed the Shimla Pact with Pakistan, a pink Mizo dress that she liked to wear at home on weekends, as well as a pair of blue jeans.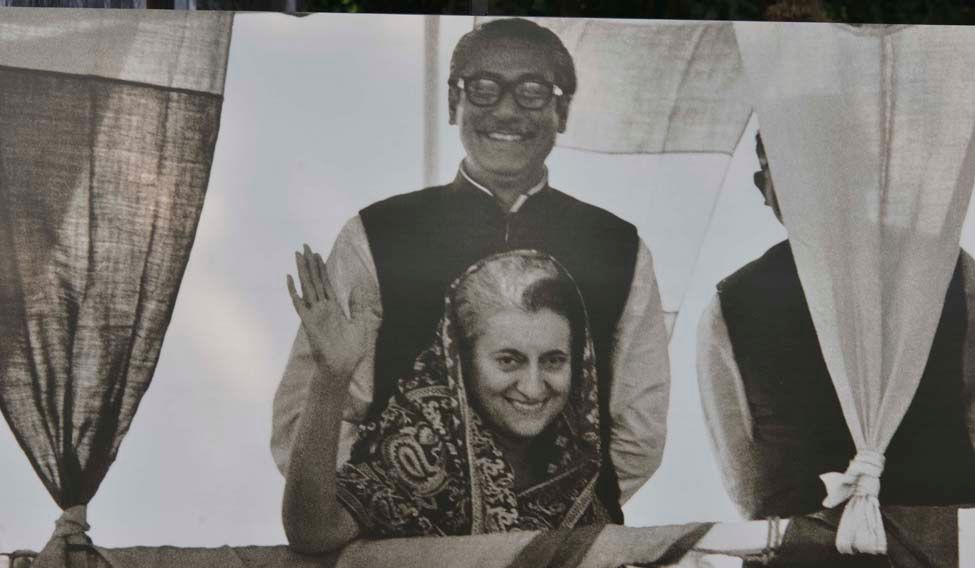 The first copy of Jawaharlal Nehru's Discovery of India, which he dedicated to Indira, is among the exhibits, and so is a book that Indira gifted for her son Rajiv. A letter which a homesick Indira wrote to her mother Kamala Nehru, and a postcard she sent to her father from La Pelouse, are also part of the exhibition. A letter written by Mahatma Gandhi to Indira to condole Kamala Nehru's death, as also its rewritten version, which Nehru wrote since the Mahatma's handwriting was not legible, are on display.
A previously unseen video, and it is not known who shot it, of Indira's wedding ceremony at Anand Bhawan, is part of the exhibition. The four-and-a-half minute video shows Indira, dressed as a bride in a pale pink sari, woven out of cotton yarn her father had spun on a charkha while in jail, performing rituals along with Feroze, who is dressed in an off-white kurta-pyjama.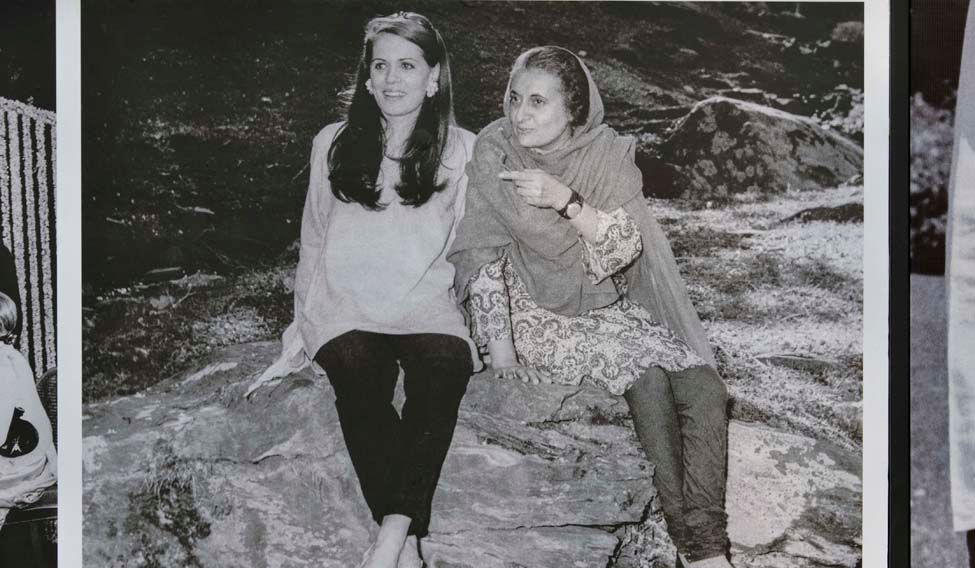 There are around 300 photographs, bringing out various facets of Indira and belonging to different phases of her life. The pictures, most of them larger-than-life, have been put on display in the lawns of the museum, which was Indira's official residence from 1964 to 1984 with a short exception of three years.
The pictures, most of them previously unknown, include those from Indira's childhood, to her schooling in Santhiniketan, to her role as the prime minister's daughter and then her own experiences as the head of the country. The exhibits include pictures from Indira's personal collection, and some of them bear captions that she herself gave.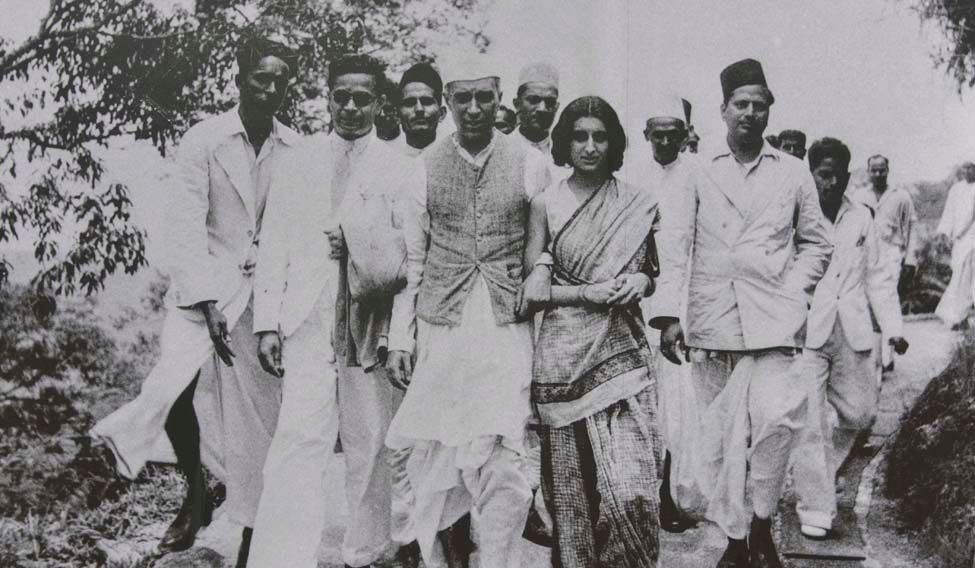 The exhibition is a result of a process of digitisation of around 90,000 photographs that are with the Indira Gandhi Memorial Trust.
"Four years ago, we embarked on a project to digitise the pictures and other audio-visual material held by the trust. The project involved archiving of a huge wealth of images, and that gave birth to the idea of the centenary exhibition," said Suman Dubey, secretary, IGMT.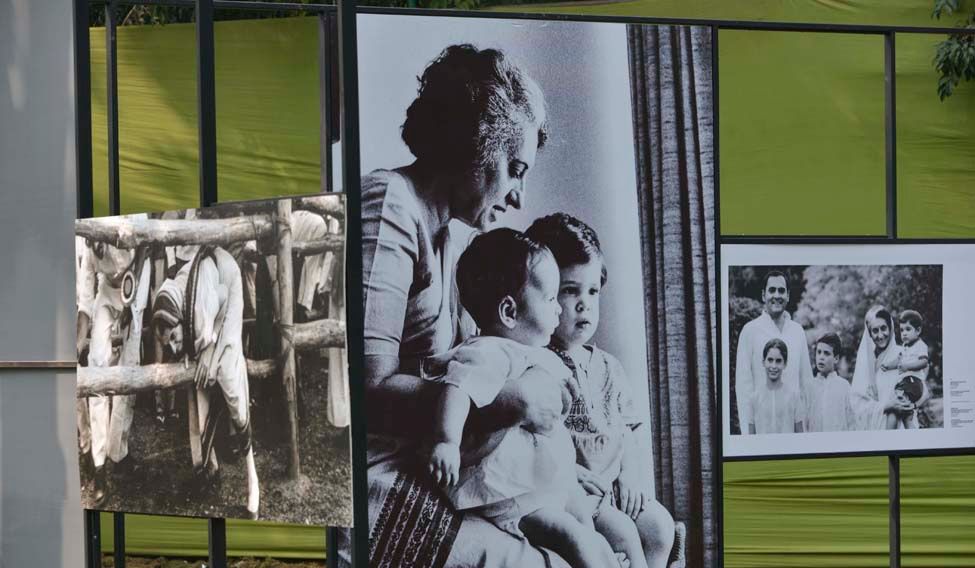 The exhibition has been curated by Deepthi Sasidharan and Pramod Kumar K.G., experts in historical and arts-related curation. They have been involved with the digital archiving of the photographs and other material at the memorial.