FRAMES FROM THE PAST
Wednesday, November 30, 2016 Photography, Show
Source : Big Art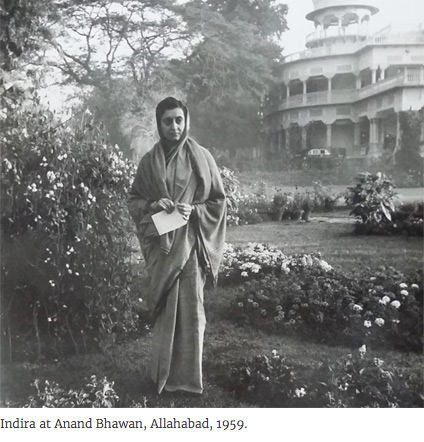 India's only woman prime minister was a natural in front of the camera. She never posed for a photograph and yet, lens men have captured the most iconic moments of her life, as if it was a posed photoshoot. She had poise, intensity and more importantly the Nehruvian legacy behind her. Whether it was at a press conference or a tender moment with her children, in the garden looking at the flowers or campaigning for the elections, late prime minister Indira Gandhi was a photographer's dream come true.

Now you can feast your eyes on an exhibition, titled Indira: A Life of Courage, hosted by the Indira Gandhi Memorial Trust (IGMT), which showcases the life and times of late prime minister Indira Gandhi, through archival photographs that document her from her early childhood. The exhibition is curated by Deepthi Sasidharan and Pramod Kumar KG, an independent curator and the founder and managing director of Eka, a museum management company, who we had a chance to speak with. All the images on display have been painstakingly selected form the IGMT archive and curated to form a narrative that spans her entire lifetime.

The year-long travelling exhibition, opened on 22nd November 2016 at Swaraj Bhawan, the ancestral home of the Nehru family in Allahabad. It travels to Mumbai, then to Kolkata, Bengaluru and end in Delhi in November 2017. It has been organized to mark the beginning of Indira's centenary year and the IGMT hosted a three-day cultural event at the Indira Gandhi Memorial Museum (IGMM) to celebrate the birthday of Indira Gandhi themed 'India Remembers Indira'. The exhibition consists of reproductions and none of the images are for sale.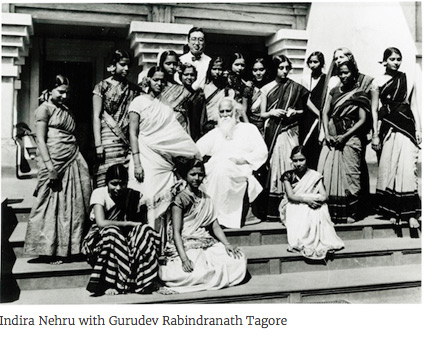 "What is remarkable about this exhibition is that it does not highlight the well-known images of Indira Gandhi taken by renowned photographers, but unknown lens-men who are often not even named," says Pramod Kumar KG. "For instance, we have a very rare image of Indira Gandhi in Bangladesh, (Sic: the Bangladesh Liberation War of 1971) placing the images in a larger context of the history of India and its important political moments," says Pramod.

In fact, he goes on the state that the life of the late PM spans the entire history of India's Independence, growth and Nation Building. "She was present as a young girl, with her father Pandit Jawaharlal Nehru, during important moments in India's history…she was a catalyst for many of India's advancements in technology its dams, road and agricultural revolutions and nationalized banks," says the curator.

Artistically the images are finely crafted and display great workmanship, because they were taken during the analog period of photography, using film and limiting the number of frames shot. "It was also a time when politicians were open to letting the press closer to their personal and political lives, than it is today," adds Pramod. Consequently, we do get a peep into the late prime minister's intimate life. Close-ups that move beyond the formal firing squad images that we do see today. ( It returns to Delhi in November 2017.)