A TRAVELLING PHOTO EXHIBITION SHOWCASES RARE AND UNPUBLISHED PHOTOS OF INDIA'S FIRST FEMALE PRIME MINISTER
The life and times of Indira Gandhi—like you have never seen before Thursday, November 25, 2016
Source : Architectural Digest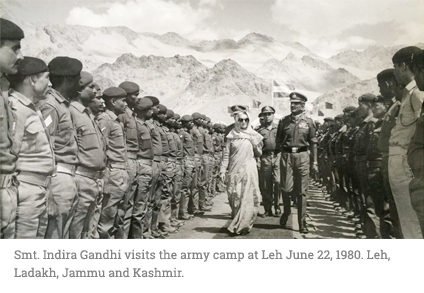 It has been a hundred years since Indira Gandhi's birth—and while history remembers her as the most controversial political leader of contemporary India—there is no taking away from the fact that Mrs Gandhi had, in the most trying times, not only shattered the proverbial glass ceiling, but made an unforgettable example out of it.

Indira's rule was one of extremes—marked by a war victory resulting in the birth of a new nation; a stunning rise to power, merely three years after being voted out; and holding her own in a profession with a highly skewed sex ratio. But then again, for all her charisma, her time in office was marked by a kind of authoritarianism (the Emergency, Operation Blue Star) which have left indelible scars—the repercussions of which people still feel today.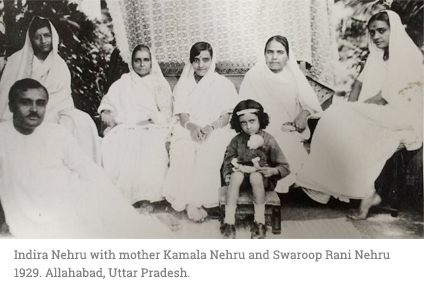 Indira Nehru with mother Kamala Nehru and Swaroop Rani Nehru 1929. Allahabad, Uttar Pradesh.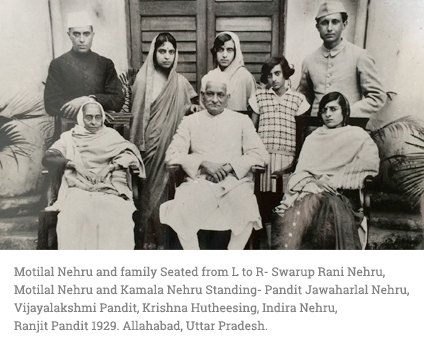 But yet, still, an exhibition of photographs of her life will draw any Indian—regardless of political affiliations or opinions—to it. Commemorating the former Prime Minister's 100th birth centenary, more than 200 (a chunk of which are unpublished) photographs were showcased on November 19 at the historic Swaraj Bhavan in Lucknow, the home where Mrs Gandhi was born. The exhibition, titled "I am Courage", co-curated by Pramod Kumar KG and Deepthi Sasidharan, is open to the public, and will travel through the country over the next year, making pitstops at Mumbai, Kolkata, Bangalore and finally New Delhi, where she was assassinated by her two bodyguards on October 31, 1984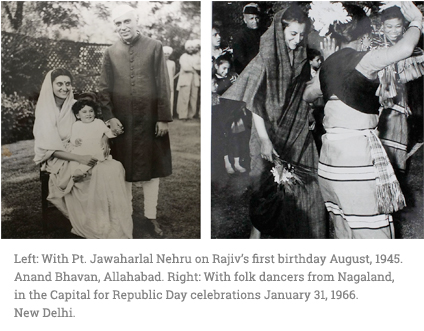 The first and only woman Prime Minister of the world's largest democracy, when it comes to Indira Gandhi, there is much more than meets the eye. And the photographs taken by various photojournalists, well-wishers, and sometimes family members, prove just that. They bring to us a side of the multi-layered personality of Mrs Gandhi, at her highest and lowest points of life—from being flanked by her parents in her childhood home to getting married to Feroze Gandhi to being arrested on the orders of the Janata Party government.

There is no denying that Mrs Gandhi has fans and foes alike. But then again, there is always another—perhaps softer—side to the story, and this exhibition provides a small but insightful glimpse into that.